INTRODUCING A FUN GAME TO
SUPPORT OUR LOCAL BUSINESSES!
How to Play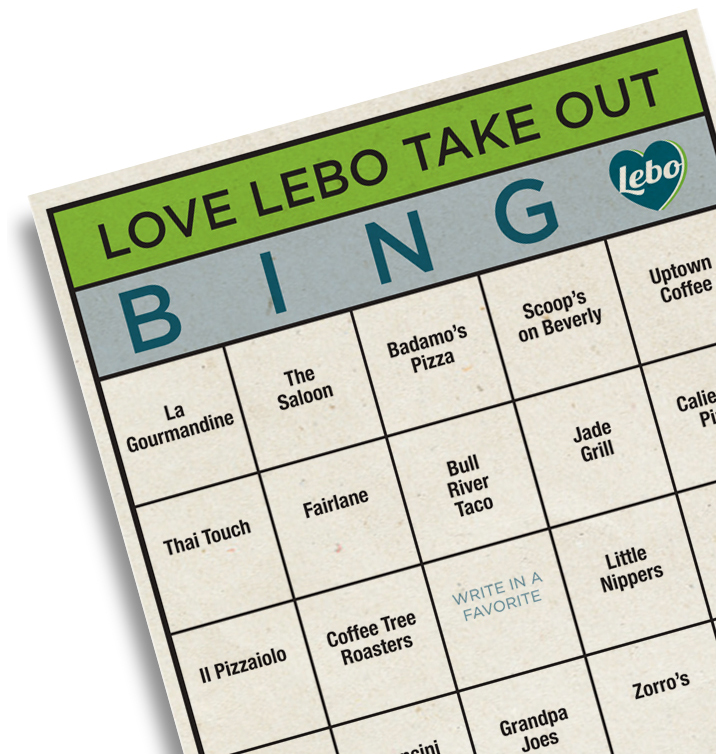 Purchase items from your favorite local businesses that appear on our Bingo card. When you complete a row — you win!
Get five in a row in any direction. Horizontal. Vertical. Even diagonally! Everyone wins when we support our local business community and YOU win by earning one of our cool LoveLebo super soft t-shirts in a size of your choosing.
How to Redeem Your Winning Board
To collect your prize, just take a photo of the receipts from the five businesses from which you ordered.
Email those receipt photos and a photo of your Bingo sheet to emilliron@mtlebanon.org (don't forget to include your name, street address and shirt size). Please place TAKE OUT BINGO in the subject line.
It's that easy!
Wear your new shirt with pride knowing you did your part to support our valued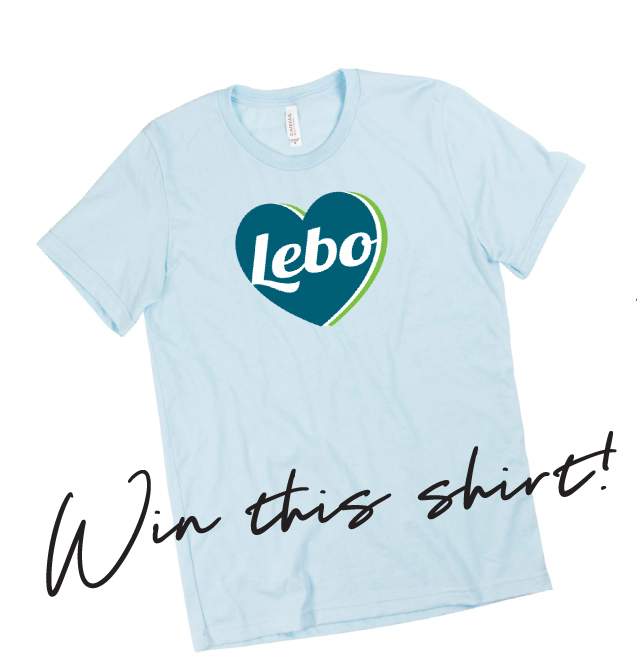 hometown businesses!
Act today! Supplies are limited to the first 100 completed submissions!
Winners will be notified by email. Shirts will be picked up at a location Uptown.
Game extended to 8.31.20